Yoga has gained immense popularity in recent years as a form of physical exercise and a means of relaxation and stress relief. The popularity of yoga has also led to an increased demand for qualified yoga instructors. If you are interested in becoming a yoga instructor, you can follow the steps outlined below to turn your passion for yoga into a rewarding career.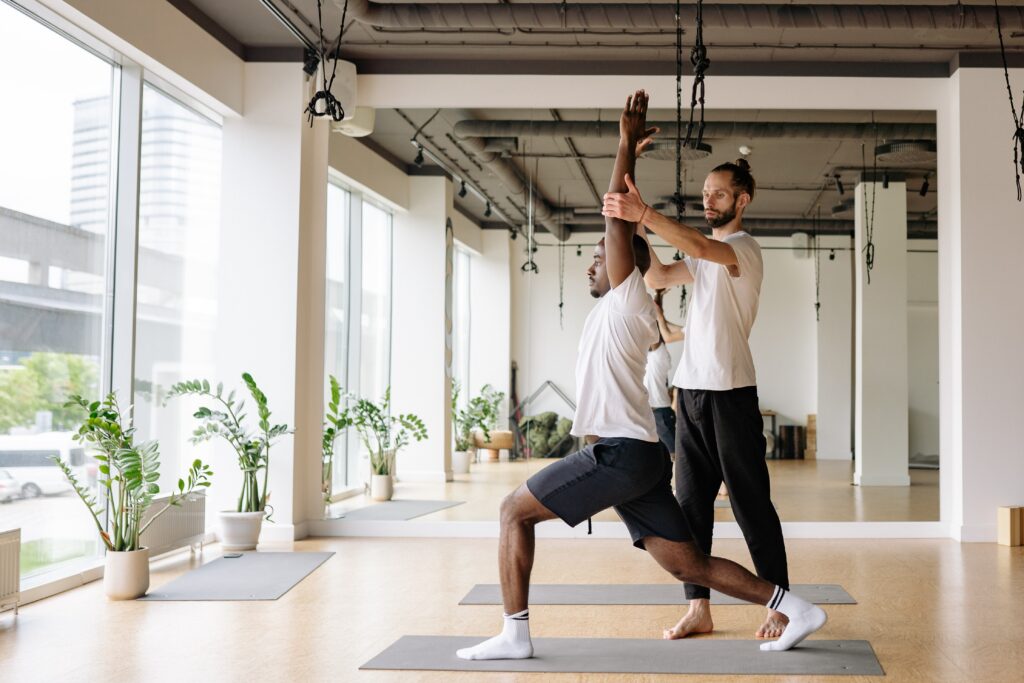 Step 1: Develop Your Yoga Practice
The first step to becoming a yoga instructor is to develop your yoga practice. Start by attending yoga classes and learning the basics of yoga postures, breathing techniques, and philosophy. The more you practice, the more familiar you will become with the different styles of yoga and the ways that yoga can enhance physical, mental, and emotional well-being.
Step 2: Choose a Yoga Alliance Certified Teacher Training Program
To become a yoga instructor, you must complete a teacher training program registered with Yoga Alliance, the national organisation that sets standards for yoga teacher training programs in the UK. Look for a program that aligns with your interests and goals. Some programs specialise in a particular style of yoga, such as Hatha, Vinyasa, or Ashtanga, while others offer a more general overview of yoga. Consider factors such as the program's length, cost, location, and schedule, and make sure you are comfortable with the school's teaching philosophy and methods.
Step 3: Complete the Training Program
The length of a teacher training program can range from 200 to 500 hours or more, depending on the school and program. During the training, you will learn about anatomy, physiology, and the art of teaching yoga. You will also practice teaching yoga and receive feedback from experienced instructors. This hands-on experience is an important part of the training process and will help you develop your skills as a yoga teacher.
Step 4: Register with Yoga Alliance
Once you have completed a Yoga Alliance-registered teacher training program, you can register with Yoga Alliance as a Registered Yoga Teacher (RYT). This designation signifies that you have completed a rigorous training program and have the knowledge and skills necessary to safely and effectively teach yoga.
Step 5: Gain Teaching Experience
After you have completed your teacher training program, it is time to start teaching yoga classes, either as a volunteer or for payment. This will allow you to practice your new skills and build your experience and reputation as a yoga teacher. As you gain more experience, you may find that you have a particular niche or speciality, such as teaching prenatal yoga or chair yoga.
Step 6: Continue Your Education
To remain a registered yoga teacher and continue to grow professionally, you will need to complete continuing education courses and attend workshops and conferences. This will help you stay current with the latest developments in yoga and deepen your understanding of the practice.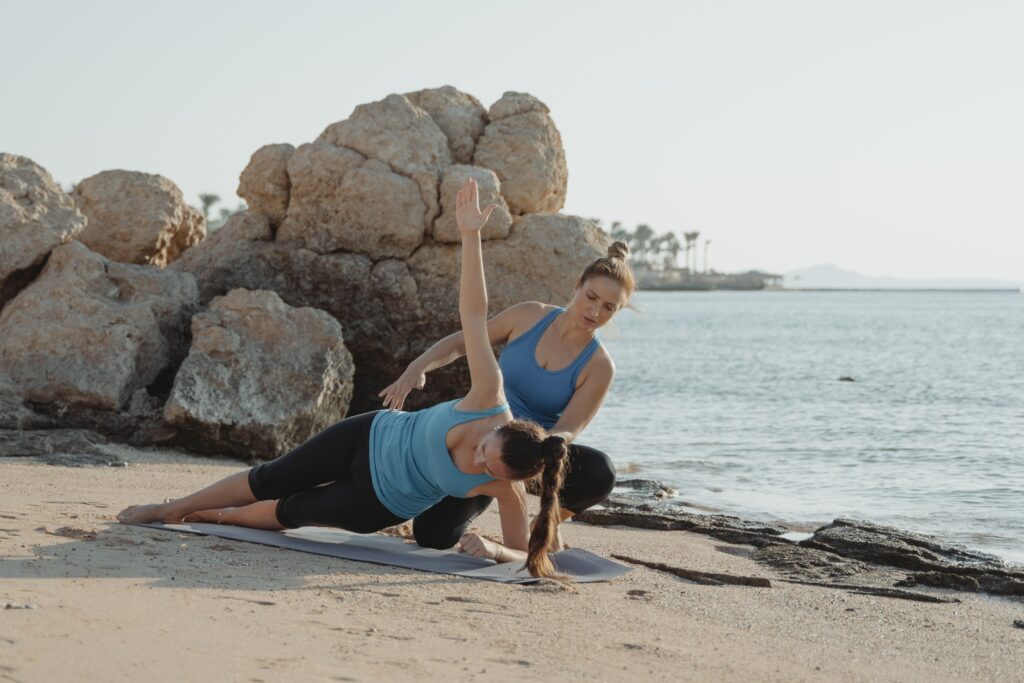 In addition to the steps outlined above, there are a few other things to consider when becoming a yoga instructor:
1. Build a Strong Personal Brand: As a yoga instructor, you are not only teaching yoga, but you are also building a personal brand. Your brand is how you are perceived by your students and the community. Develop a unique teaching style and create a clear message about what sets you apart as a yoga instructor. Build a website, create social media accounts, and network with other yoga teachers and professionals in the industry.
2. Focus on Student Safety: As a yoga instructor, your priority is the safety and well-being of your students. Make sure you clearly understand anatomy and how to modify poses to accommodate students with different levels of ability and experience. Make sure you are also aware of the contraindications and warning signs of certain medical conditions, and always encourage students to listen to their bodies and avoid pushing beyond their limits.
3. Create a Supportive Environment: A yoga class is not just about physical movement; it is also about creating a supportive and inclusive environment. Encourage students to be kind and non-judgmental towards themselves and others, and create a space where everyone feels comfortable and accepted.
4. Stay Organised: Teaching yoga classes can be rewarding, but it can also be hectic and demanding. Stay organised by keeping track of your schedules, appointments, and finances. Invest in a good planner, use online scheduling tools, and keep all of your materials and props organised and ready for class.
In conclusion, becoming a yoga instructor requires dedication, hard work, and a passion for yoga. The steps outlined above will help you turn your love for yoga into a rewarding career. Whether you are looking to teach yoga full-time or just want to share your passion for the practice with others, the path to becoming a yoga instructor is open to anyone who is committed to their growth and the growth of others.